Our Company Story
The voice of the consumer has a powerful impact on business today.
But it wasn't always that way. Back in 2002, online reviews were not yet a part of the fabric of consumer decision-making and their influence was still unproven. Yelp! was only an expression a cartoon character made when it stubbed its toe. And Google was still focusing on just being a good search engine.
When a particularly polarizing car-buying experience at a local dealership led our founder, Chip Grueter, a car enthusiast and web developer by trade, to search for an online outlet to broadcast his story, he came up empty. So, he decided to build one himself — and DealerRater was born.
Today, about 7,000,000 consumer reviews later, DealerRater is the global standard for car dealership reviews and research — and more than 34 million consumers are exposed to our reviewers' content every month.
More
We've connected millions of consumers with the right car dealership for them, and hopefully made the process a little less scary and more transparent along the way.
If you're visiting our site to write a review, we're grateful for your important contribution to our vibrant community.  If you're here to research the right dealership to work with, do so with confidence knowing that we carefully screen each review to ensure it's a real review written by a real consumer.
And finally, if you're a dealer, we'd encourage you to contact us at the number below to learn more about how we can help you better connect with in-market prospects and leverage the great feedback that consumers are posting about your dealership.
The right dealership is just a click away!
Contact us any time at 800-266-9455 or help@dealerrater.com.
Less
Chip Grueter founds DealerRater.com as a result of a polarizing dealership experience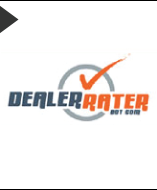 Surpasses the 10,000 consumer review mark
Certified Dealer Program is launched - Acton Toyota of Littleton, MA becomes DealerRater's very first Certified Dealer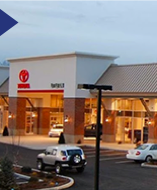 Hires its first three full-time employees
Moves into its very first office space in Waltham's "Watch Factory" complex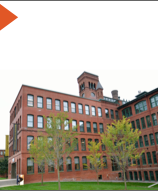 Extends its popular services to Canadian consumers and dealerships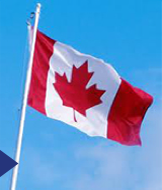 Receives its 1,000,000th consumer review, a review of Garber Honda in Rochester, NY
Receives its first outside investment from Great Hill Partners, a Boston-based private equity firm.
Announces its first major content syndication partnership with Kelly Blue Book
Lauches ground-breaking partnership with JD Power, integrating consumer reviews with satisfaction survey insights
Gary Tucker, a longtime auto industry executive and JD Power alum, joins DealerRater as its first CEO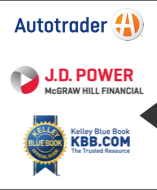 Syndication deals with AutoTrader, KBB and others expose DealerRater's content to more than 14 million consumers monthly
Cars.com acquires DealerRater, creating the industry's largest dealer review platform.